Hey Y'all. So I have been beyond busy lately but promise to catch up super soon :) Until then, how about another dose of
Take one question, answer fully and the others, one word only. Get it, got it, GOOD!
1} What has been your favorite vacation destination? OBX.
2} What is your least favorite feeling in the world? Anxiety.
3} What song pulled you through that tough spot?
"I Can Only Imagine." by Mercy Me. This song was released back before my Aunt had passed away. It was one of her favorites. Our family choose this song for her Memorial Ceremony in Louisiana and her burial in Alabama. I remember the first time I heard it after I had gotten the news. I was just driving in my truck and listening to this song and crying. Those moments when you are completely alone and can let it all out. At that moment though, I did not feel alone. I felt her with me. In the seat beside me singing her song. I randomly hear it from time to time when I am scanning the radio. Alone, but with her. Sometimes, I cry. Sometimes, I talk. Mostly, its both. It pulled me through then. It pulls me through, when I do not even realize I need it, til I hear it. It makes me just slow down and feel things I so often try not to, but need to.
4} What item of clothing do you feel most confident in? stretchy.
Play along and get in on this new link up at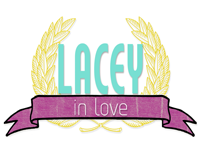 xo♥xo♥
lydia